Before.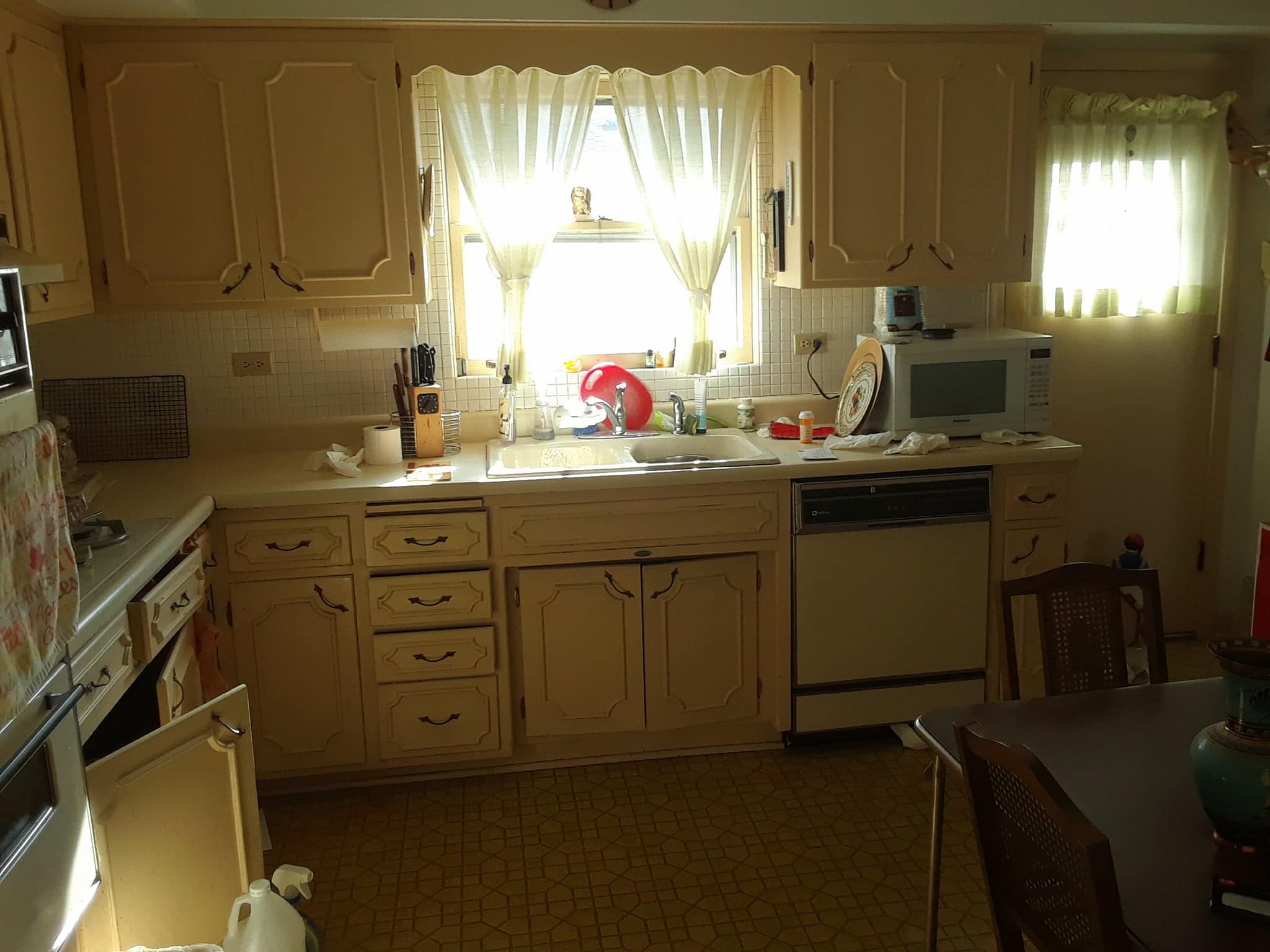 After.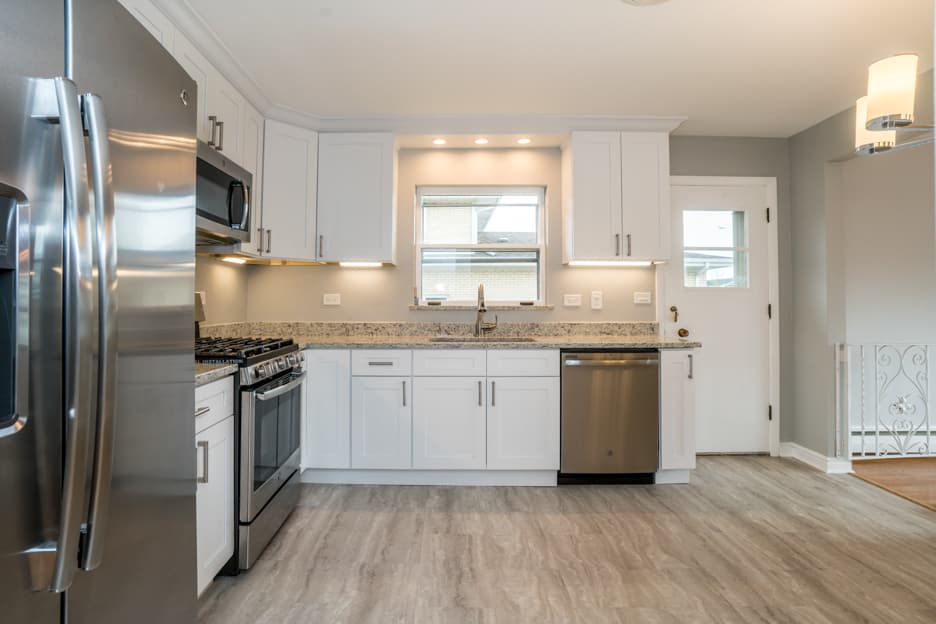 ---
The Story:
We're closing on our client's childhood home. Over time it fell into disrepair, unfortunately, until his father's death. That's when we were asked to help.
The son, a busy professional, didn't have the time nor the ability to do what was needed to bring such a beautiful home out of disrepair.
An older 50's split-level, this home still had good posture, it just needed new clothes.
We produced an extensive list of what needed to be done to get the home ready...
We started with the kitchen because we predicted that the cabinets would take a while to be made.
We recommended a white shaker cabinet with stainless steel appliances, and light granite counters.
We changed out the floor to a gray vinyl tile that runs seamlessly into the large foyer.
We wanted light gray wall tones, but we had to be conscious of blending the gray color with the golden oak hardwood floors.
Our Help
We went above and beyond duty doing a lot of the legwork for our seller, texting him possible material selections, with our helpful annotations (click to enlarge):
The Result
After our extensive help, the property was successfully brought back to life!
All said and done?
This property SOLD with MULTIPLE OFFERS in JUST THREE DAYS!
Thanks to our help, of course. 😊